Affiliate marketing is a popular way for individuals and businesses to generate income by promoting products or services on their websites or social media platforms. However, with the increase in competition, it has become challenging to stand out and generate high traffic and sales.
Fortunately, video marketing has emerged as a powerful tool for affiliate marketers to connect with their target audience and boost their earnings. In this article, we will explore the power of video marketing for affiliate marketers, including the benefits, tips, and examples.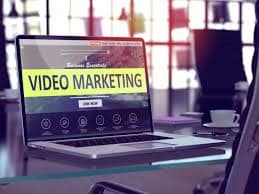 Benefits Of Video Marketing For Affiliate Marketers
Videos have a higher engagement rate than other forms of content. According to a report by HubSpot, videos on social media generate 1200% more shares than text and image content combined. Moreover, viewers tend to remember videos for a more extended period than text or image content, which can help you establish brand recognition and credibility.
Google algorithms prioritize videos in search engine results pages (SERP). By optimizing your videos with relevant keywords and metadata, you can improve your website's SEO ranking and generate organic traffic.
Videos can be an effective tool to persuade viewers to take action. According to Wyzowl, 84% of consumers have been convinced to buy a product or service by watching a brand's video. Moreover, videos can simplify complex concepts and demonstrate the product's features and benefits, leading to higher conversion rates.
Tips For Effective Video Marketing For Affiliate Marketers
Know Your Audience
Understanding your target audience is crucial for creating effective videos. Research their demographics, interests, and pain points to create content that resonates with them. Use language and visuals that are relevant to their lifestyle and preferences.
2. Keep It Short And Simple
Viewers tend to lose interest in lengthy videos. Keep your videos short and straightforward, ideally between 30 seconds to 2 minutes. Use visual aids and animations to illustrate your message and break the monotony.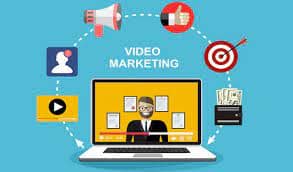 3. Be Authentic
Authenticity is essential in affiliate marketing. Create videos that reflect your brand's voice and values. Avoid using fake testimonials or making unrealistic promises, as it can harm your credibility and reputation.
4. Use Call-to-Actions (CTAs)
Include a strong CTA at the end of your videos to encourage viewers to take action. This can be as simple as asking them to subscribe to your channel, visit your website, or purchase the product you are promoting. Make sure your CTA is clear and easy to follow.
5. Optimize Video Titles and Descriptions
Optimizing your video titles and descriptions with relevant keywords can help your videos appear in search results and increase visibility. Use descriptive titles that accurately reflect the content of your video and include relevant keywords in the description. This will help search engines understand the context of your video and rank it higher in search results.
Examples Of Affiliate Marketers That Have Been Successful With Video Marketing
Pat Flynn's Smart Passive Income is a popular affiliate marketing blog that teaches people how to make money online. His YouTube channel features a series of tutorials and interviews with successful entrepreneurs, offering valuable insights and actionable tips to his audience.
His video "How to Make Passive Income Online (3 Legit Models From Someone Who Made $5+ Million Online)" has over 2 million views, demonstrating the power of video marketing in affiliate marketing.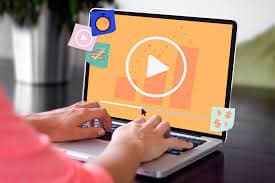 Another successful affiliate marketer who uses video marketing is Cassey Ho, the founder of Blogilates. Her YouTube channel features a series of workout videos, including tutorials and challenges, which have amassed millions of views.
She also promotes her favorite products, such as workout apparel and equipment, in her videos, earning a commission through affiliate links. Her authentic and relatable approach has helped her establish a loyal following, leading to higher conversion rates and earnings.
Conclusion
Video marketing has become an essential tool for affiliate marketers to connect with their target audience and increase their earnings. By creating engaging, informative, and authentic videos, affiliate marketers can establish brand recognition, improve their SEO ranking, and boost their conversion rates.
With the increasing popularity of video content, it is crucial for affiliate marketers to incorporate video marketing into their strategy to remain competitive in the market.