Affiliate marketing is a popular way to make money online. By promoting other people's products or services, you can earn a commission on any sales generated through your affiliate links. However, not all affiliate programs are created equal.
To be successful in affiliate marketing, you need to choose reputable affiliate programs that offer high-quality products and fair commissions. In this article, we'll share some tips for selecting the best affiliate programs.
Choose a niche you're passionate about
The first step in selecting a reputable affiliate program is to choose a niche you're passionate about. By promoting products or services that you're genuinely interested in, you'll be more motivated to create content and promote them to your audience. This will make your affiliate marketing efforts more authentic and effective.
Research the product or service
Once you've chosen a niche, it's important to research the product or service you'll be promoting. Look for products that are high-quality and offer real value to customers. Avoid promoting products that are low-quality or scammy, as this will damage your reputation and erode trust with your audience.
Look for high commission rates
Another important factor to consider when selecting an affiliate program is the commission rate. Look for programs that offer fair commissions for your efforts. Typically, commissions range from 5% to 50% of the sale price. However, some programs may offer even higher commissions for certain products or services.
Check the affiliate terms and conditions
Before signing up for an affiliate program, be sure to read the terms and conditions carefully. Look for any hidden fees or restrictions that may impact your ability to earn commissions. Also, check the payout threshold and payment schedule to ensure that you'll receive your commissions in a timely manner.
Check the affiliate program's reputation
Finally, it's important to check the reputation of the affiliate program before signing up. Look for reviews and testimonials from other affiliates to see what their experiences have been like. Also, check for any complaints or negative feedback about the program.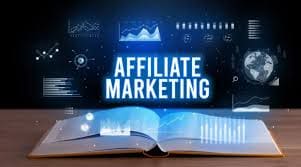 Examples of reputable affiliate programs:
Amazon Associates: Amazon's affiliate program is one of the most popular and well-respected in the industry. With a wide range of products and high commission rates, it's a great choice for affiliates in almost any niche.
Clickbank: Clickbank is another well-known affiliate program that specializes in digital products like e-books and online courses. With commissions as high as 75%, it's a popular choice for affiliates in the digital marketing niche.
CJ Affiliate (formerly Commission Junction): CJ Affiliate is a well-established affiliate network that offers a wide range of products and services in various niches. According to their website, they have over 2,800 advertisers and over 62,000 publishers in their network. They also offer competitive commission rates and provide useful tools for tracking and optimizing your campaigns.
ShareASale: ShareASale is another popular affiliate network that specializes in performance marketing. They offer over 4,500 merchants and pay out over $1 billion in commissions to their affiliates each year. ShareASale has a user-friendly platform with advanced reporting features and provides personalized support to their affiliates.
eBay Partner Network: eBay Partner Network is the affiliate program of eBay, one of the world's largest online marketplaces. They offer commissions for promoting eBay products and services, as well as commissions for new eBay user sign-ups. eBay Partner Network has a global reach and provides a range of tools and resources to help affiliates succeed.
Shopify Affiliate Program: Shopify is a leading e-commerce platform that allows businesses to create and manage their own online stores. Their affiliate program offers a commission for every new customer that signs up for a paid plan through your referral link. According to their website, their affiliates earn an average of $58 for each new user they refer. Shopify provides resources and support to help affiliates promote their products effectively.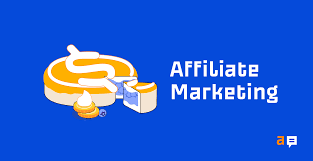 According to a recent survey by VigLink, the most popular affiliate niches are fashion, health and wellness, and beauty. These niches offer a wide range of products and high commission rates, making them ideal for affiliate marketers.
By doing your research and selecting programs with high-quality products, fair commission rates, and useful resources, you can maximize your earnings and build a successful affiliate marketing business.
In conclusion, selecting reputable affiliate programs is essential for success in affiliate marketing. By choosing a niche you're passionate about, researching the product or service, looking for high commission rates, checking the affiliate terms and conditions, and checking the program's reputation, you can ensure that you're promoting high-quality products and earning fair commissions for your efforts.